2 tags
3 tags
More confessions from you lovely followers would...
5 tags
3 tags
3 tags
3 tags
3 tags
3 tags
3 tags
3 tags
I've put 7 confessions in the queue with some more...
I've spent about an hour or more scanning, editing and screen-shotting the perfect images for the confessions. It's 7am and I think I deserve to sleep. I hope that pleases you, Anon.
3 tags
Anonymous asked: you dont seem to update often so why should i follow?
Watch
adamreisinger: Charmed comic fans, I thought you'd appreciate this. A quick little slideshow of the original art from Issue #19. 
3 tags
3 tags
3 tags
3 tags
3 tags
The Confessions have been running empty for a...
2 tags
Please remember to support the Comics, guys.
Some people on Tumblr think it's okay to share the comics online but to me that's unacceptable. The comics are about $2-3 each - that really isn't a lot if you buy them as they're released. They are an official Season 9, and since I gather most of you would have bought Seasons 1-8 on DVD then you should continue to support the comics if we're to get a Season 10 and...
heading-for-higher-ground asked: How many followers do you have?
3 tags
4 tags
2 tags
Ask: "What do you think about the latest issue?"
I thought it was brilliant! The concept was totally unexpected and it's THE most original story in the Charmed universe … What if Magic had switched sides? Phenomenal idea. The issue was a little slow and not a whole lot happened, but that's to be expected from the first issue of a new arc as it sets up the story for awesome things to come. I'm really excited for things...
Sorry for being so inactive guys
University work and life in general has gotten me bogged down, but now I'm back and I'll be active once again =]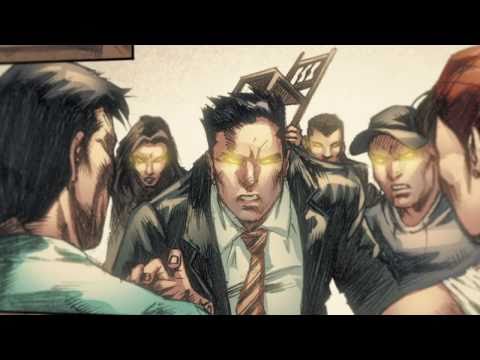 2 tags
Anyone fancy throwing me a confession about the...
Things have been pretty quiet on the blog for a long while.
3 tags
2 tags
3 tags
Anonymous asked: How many people follow you?
4 tags
First HUGE SPOILER confession is in. It'll be...
3 tags
Things might get VERY SPOILERIFIC soon
The blog has been featured on a fan website that I frequent, and there's a chance that I'll get some confessions about things that happen later on in the series. If you're still behind - catch up! Or avert your eyes from the spoilers. You've been warned :P
3 tags
5 tags
4 tags